Mirco Keilberth: 100 Insassen in einer Zelle, Spiegel Online, July, 23, 2018:


Tunesien versichert, der angebliche Ex-Leibwächter von Osama Bin Laden werde fair behandelt. Mehrere Nichtregierungsorganisationen berichten aber von Folter und Misshandlungen in dortigen Gefängnissen
Read More
The NAFCC also provides professional training to its members that includes: first aid, cyber-security, and security training.
The club will soon be hosting a two-day Hostile Environment Training course taught by the International News Safety Institute.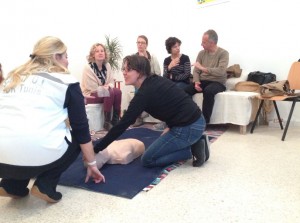 Read More